18th Birthday Party Ideas
It can be difficult to get an child of this age to stick around the house or mingle with the old folks on their big day, so it is best to plan parties that give them some freedom, don't take up a lot of time and include their friends if possible.
The following 18th birthday party ideas are designed to grab their attention in between other festivities with their friends.
I Remember When...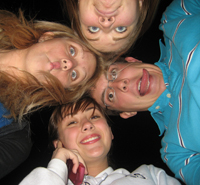 This is one of the more sentimental 18th birthday party ideas, so you have to use discretion. If you don't think it will work with your 18-year-old then skip down and find some other ideas below.
The "I Remember When" party basically asks every guest to jot down some memories of younger years in the child's life. They should get specific to moments they remember sharing with the child or perhaps the special quirks and funny behaviors they remember the child having.
Spend some time just sitting around reading these memories out loud and laughing along with your almost-adult-teenager. Bring out the photo albums and embarrassing pictures as well!
Hidden Key Cake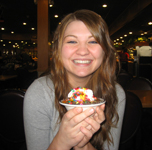 If you are giving your 18-year-old a small gift or one that requires a key for their birthday, try hiding the gift or key in their own individual birthday cake. Tell them there is something special just for them inside the cake and watch how they go about weeding it out.
Take lots of pictures and compare to those early birthday pictures when fingers were always faster and easier than utensils.
College Bound Birthday
There are lots of 18th birthday party ideas if you have a child headed off to college soon. Have a theme party and instruct all guests to bring gifts that they will need when they are at college. Get together a group of close friends and have them decorate the dorm room as a surprise if you have the key.
You can also do an orientation to college by having the birthday party on the college grounds. This is an exciting time in their life, so they shouldn't mind mixing their birthday with the campus of their future.
You can also have customized jackets, sweatshirts, t-shirts, sweat pants, ball caps, and other items made up with the name of the college, nicknames of your child, and other words and letters that mean something to them. Pile it all into a gift basket or perhaps a backpack from the college's gift shop or website.