Stag Parties
Finding good ideas for stag parties, also known as bachelor parties, can be a challenge. After all, this night signifies the end of your buddy's single life and probably your last chance to have a big blow-out together for quite some time. You want it to be a memorable occasion.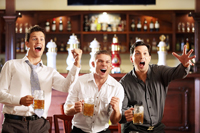 That pressure to make it such a great night can actually end up causing stress and making it harder to have a good time.
But try applying some of these bachelor night ideas to help make the night go smoothly. Some ideas are tried and tested, other ideas will require a bit of imagination and creativity on your part.
Weekend Stag Camping Trip
A little on the unusual side, but it can make a great alternative to a bachelor night out. Camping as an idea for stag parties has a couple of big advantages. For one thing, you can extend the event out over several days.
For another, you have the added bonus of being with a close group of friends, out of your normal environment, so everyone can feel free to cut loose.
Depending on how outdoorsy the groom is, you can either go into the wilderness or find an active holiday spot which is ideal for partying.
Road Trip
This can be combined with camping or done as a stand-alone, but it works along the same lines as a camping theme.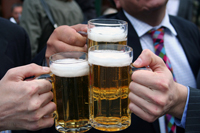 The best road trips are spontaneous, so you don't even have to plan an itinerary – just pack up the necessary supplies and hit the road for a few days, then see what happens.
This is a great opportunity to ditch all responsibilities for a weekend stag trip before your friend takes on one of the biggest leaps of a lifetime.
If you're in the U.S., of course, you'll probably want to put Vegas on the radar for this one. As road trips go, Vegas offers everything you could possibly want for a fantastic guy' road trip.
Strippers
It had to be said. Strip clubs or a stripper at a private event have been one of the most common ideas for stag parties for years, and that won't change any time soon. It's a kind of cruel farewell to the single life for the bachelor about to get married.
Luxury Night Theme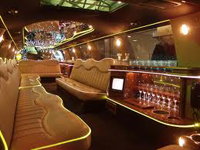 This is another of the more popular ideas for stag parties. The bachelor and his closest friends dress up in the fanciest tuxedos they can afford, hire a limo, and generally roll around town like a bunch of movie stars.
Find the most expensive restaurant in town that appeals to the bachelor's taste and order everything on the menu. Bribe your way into the VIP at the hottest club in town. If you're already doing those things on a regular basis – kick it up a notch. Hire a yacht.
Stag Night In
Simple, but effective – especially if the bachelor is a friend from high school or college days, a stag night in can help you recapture the magic one last time. Play some of his favorite music and find out what kind of food he likes. Either make it yourself or have it brought in.
Golf Theme
Not everyone is all about strippers and booze. If the bachelor is "just not that kind of guy" a civilized round of golf or some good seats at a sporting event is a great idea for stag parties. Heck make it a weekend stag event and organize a sports outing AND a few rounds of golf. The bachelor and his friends will love it.
Hen Parties
Check out our Hen Theme Parties page. Here you will find 5 simple ideas for Bachelorette parties.
Other Theme Parties
Basketball Theme
The perfect time to host Basketball Parties is in March. Why? The NCAA Mens Basketball Tournament is in full swing. An entire month of potential party dates.
Bunco Theme
Find everything you need here to host a Bunco Theme Party, including How to Play Bunco, Setting up Your Home, Free Bunco Score Cards and bunco theme food.
Yard Party
When the weather warms up, it is the perfect time to plan a yard party. Invite family and friends over for fun and yard games, great picnic food and summer punch drinks.
Wine Tasting Party
Our Top 5 ideas for Hen Parties. Some out on the town. Some at home bachelorette theme ideas, including a very funny game. Help the bride-to-be celebrate (or lament) her last night of singlehood.
Kentucky Derby Party
Planning stag parties is almost as fun as the event itself. We have a few ideas that will get you thinking about how to make this night or weekend something the bachelor will never forget.