Cinco de Mayo Party Ideas
In Mexico, May 5th (Cinco de Mayo) is primarily a regional holiday celebrated in the state of Puebla. It has major significance in that part of the country because it commemorates an initial victory of Mexican forces led by General Ignacio Zaragoza Seguín over French forces in the Battle of Puebla on May 6, 1862.
There is a common misconception that Cinco de Mayo is Mexico's Independence Day when in fact September 16th is the most important national patriotic holiday in Mexico.
In the early hours of September 16, 1810, father Hidalgo, accompanied by several conspirators (Iganacio Allende, Doña Josefa Ortiz de Domínguez to name a few), rang the bell at his church calling on everyone to fight for liberty.
This was the beginning of the Mexican Independence War, which lasted 10 years.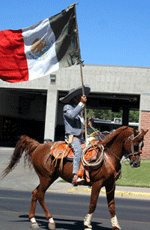 In the United States, this holiday has taken on a significance beyond that in Puebla, Mexico. Regardless of their own ethnic descent, Americans celebrate St. Patricks Day and Oktoberfest (among other holidays) to honor those of Irish and German descent. Similiarly, Cinco de Mayo is celebrated to honor the culture and experience of those of Mexican descent.
Especially in cities with large populations of those of Mexican ancestry, such as Los Angeles, San Fransico and San Antonio, Cinco de Mayo is grandly celebrated. Special events are held in Mexico, the United States and quite possibly all over the world.
Education sessions to teach students about its historical significance, music festivals and parades with people dressed in vibrant costumes, alot of dancing and good food is the norm on this holiday.
Party Ideas
There are so many fun things that you can do for this theme. Obviously the food and drinks can be over the top with so many great Mexican foods to choose from, but additionally think about what you can do with invitations, decorations and party attire. This kind of theme party is so much fun to plan and attend.
Decorations and Cinco de Mayo Games
Pinatas are a favorite at parties because they have a dual purpose: they decorate your house and they also can be used for entertainment.
One of the most fun games to play at a party is to fill a pinata with candy or other treats, have your guests team up and then let each person take a turn swinging at the pinata (blindfolded, of course). A bat works well but make sure you have enough room to spread out so nobody gets hurt!
Whichever team breaks open the pinata first gets a special prize but everybody wins because as soon as the treats start falling, everybody grabs to see how many pieces they can pick up and keep.
When my kids were between the ages of 7 and 10, we always had a pinata at their birthday parties. They loved choosing one, filling it and helping to hang it before their friends arrived.
This game is for adults and kids alike and is absolutely hysterical to watch. For a great selection of pinatas and other party supplies, see our special selection below from Pinatas.com
.
For more pinata choices, visit our partner Pinatas.com
.
Fiesta Recipes
I had a great time picking out recipes for a fiesta party. You will find below some traditional recipes like Creamy Caramel Flan and Golden Margaritas but I also included several "Americanized" recipes for you to choose from.
This is one of those parties where you can either go all out with a sit down dinner or simply do appetizers and desserts. Whatever you decide, it's easy to find great recipes for a theme party starting with these:
Appetizers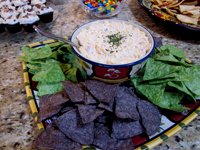 Sweet Corn Dip
Taco Dip for a Crowd
Cheddar Chipotle Dip
Mango Salsa
Best Guacomole Ever
Avocado Corn Salsa
Green Chili Dip
Soups, Salads and Sides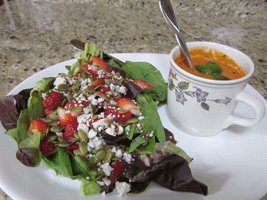 Roasted Red Pepper Soup
V-8 Taco Soup
Southwestern Couscous
Green Chili Cheddar Cornbread
Tex Mex Risotto
Amaretto Fruit Dip
Lime Cashew Jello
Entrees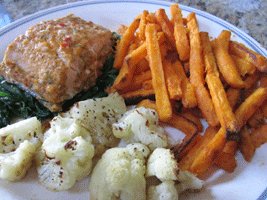 Chili Grilled Salmon Kabobs
Mexican Chicken Casserole
Sweet Corn Stuffed Peppers
Mole Poblano (Chicken with Chocolate Sauce)
Chili Chicken w/ Cilantro Cream
Ultimate Fish Tacos
Desserts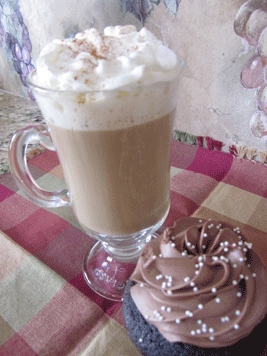 Chocolate Kahlua Cupcakes
Kahlua Eggnog Pie
Mexican Wedding Cookies
Creamy Caramel Flan
Margarita Ice Cream
Black Bottom Banana Pie
Drinks
Sangria Punch
Hummer + 4 more Cocktails
Bacardi Mojito
Mexican Hot Chocolate
Golden Margarita
More Cinco de Mayo Recipes
Need more ideas for cocktail recipes? Click here for a Mexican Martini cocktail recipe that would be perfect for your theme party. Mix up a great big pitcher of them and serve them as soon as your guests arrive.