Party Recipes
Most Requested By Family and Friends

I have been gathering party recipes from all over the place for years. I'm one of the food crazies who spends most of her TV time watching "The Food Network" and reading book shelves full of cookbooks and cooking magazines just for fun, several of which are in the Library Section of this site.
The selection below is a combination of recipes found or created by me, recommended by friends or passed down to me from family members.
I come from a long line of very good West Virginian cooks so you will find a lot of that influence throughout these recipes.
All of these party recipes can be easily adjusted for number of servings needed and most of the drink recipes can be made with or without alcohol.
They are organized into categories to make it easier for you to get around. Find interesting party recipes below and click on the link to get to the full page.
Hope you enjoy them,
Sandee

For more appetizers, click on a link below to see party recipes contributed by our visitors. You'll find great appetizers like Layered Greek Dip, Green Goddess Cheese Dip and Bunco Bacon Dip. While you are there, please share one of your favorites with the rest of us.
Bunco Appetizers
Football Snacks
Here is a quick video showing how to make a very elegant yet easy to prepare festive appetizer, courtesy of Howdini.com. This would be perfect for a holiday party.

We are looking for more fondue recipes. If you would like to contribute please do so here:
Find and Share Fondue Recipes



Click here to see what other visitors have contributed, like Caramelized Pork Tenderloin in Peach Sauce. Do you have a favorite entree recipe to share?
More Entree Recipes
Need some recipes that kids will love? Check out my friend Marcia's page on Kid Friendly Recipes.


How To Determine Meat Doneness
One of the hardest things to learn when cooking for guests is how to determine when meat is cooked properly. It is probably my biggest fear when hosting dinner parties especially. The worst thing you can do is prepare a beautiful meal and then serve overcooked meat.
I came across this video which shows a no-fail, very precise technique using the muscle in your hand to determine doneness. From rare, to medium rare, to medium, to well done. Every type of doneness can be determined using this technique, perfect for home cooks like me.
I have never seen it explained quite so well so I wanted to share this video with you presented by Chef Jaime Carmody.


And if you want to see drink recipes that other visitors have contributed, like Sweet Tea Summer Cocktail and Sherbet Punch, click on over to these pages.
Easy Punch Recipes
More Punch Recipes
More Cocktails

Visitor Submissions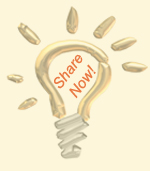 Do you have any books, party tips, stories, pictures or party recipes that you would like to share?
Submit your entries here and find more Fun Party Ideas from other visitors like you.