St Patricks Day Party Ideas
Looking for some St Patricks Day party ideas? Let's first learn more about this special holiday and why it is celebrated world wide.
Who Was Saint Patrick Anyway?
Over the years, many fantastic stories have been told about St Patrick, including the one about him banishing all snakes from Ireland, but he is most famous for introducing Ireland to Christianity.
Many dispute this claim believing that Christianity was alive in Ireland well before he came along. Whether he introduced the religion to the country or merely perpetuated it, he is celebrated for having a very important role in spreading Christianity in Ireland.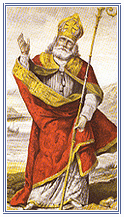 It is known that Saint Patrick was born in Britain to wealthy parents near the end of the fourth century. At the age of sixteen, Patrick was taken prisoner by a group of Irish raiders who attacked his family's estate.
They transported him to Ireland where he spent six years in captivity. During this time while working as a shepherd, he became lonely and afraid so he turned to his religion for solace, becoming a devout Christian.
According to his writing, God told him it was time to leave Ireland so he eventually found a way to escape. He walked over 200 miles to the Irish coast and made his way back to Britain.
Not long after his escape, he claims that an angel in a dream told him to return to Ireland as a missionary. Patrick began religious training, a course of study that lasted more than fifteen years.
After his ordination as a priest, he was sent to Ireland to begin his mission of converting the Irish to Christianity.
What Day is St Patricks Day Celebrated?
Most scholars believe that Saint Patrick died on March 17th around the year 465 AD. The date of his birth is not certain so he is celebrated on the date of his death, March 17th.
Irish people around the world celebrate in pretty much the same way. Good Irish food, drinks galore, green outfits and lots of fun with family and friends. It is the perfect holiday for hosting theme parties.
If you are going to celebrate St Pat at home, check out my recommendations below.
St Pat Group Games
St Patricks Day celebrations are the perfect time to organize group games. Of course drinking games are always popular but printable games can be a lot of fun too.
We like printable group games for theme parties because they are easy to play with a lot of people and are very inexpensive. Prices range between $6.95 for individual games and $19.95 for multi-packs like the one you see here.
Just download the St Patricks Day Multi-Pack Group Games to your computer and you will be ready to print and play. You get the convenience of buying printable St Pat group games online plus you can download the games immediately and use them over and over again.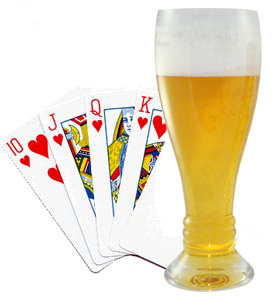 In addition to playing printable group games for your St Pat day celebration, consider playing the "Irish Poker Drinking Game." The great thing about this group game is that all you need is a deck of cards, a playing surface and ALOT of beer.
Learn more about the Irish Poker Drinking Game here. Perfect group game for your St Patty's Day theme bash.
Last but not least, check out the multitude of Group Games submitted by our visitors.
The assortment of ideas for games will blow your mind. Our visitors really know how to have a good time!
Just For Fun - Dying the River Green
Being from the Chicago area, I have seen the green river myself and wanted to share a video with you so you could see it too. This video is courtesy of YouTube user "mooser53."
Irish Gifts
ShopIrish.com is a great resource for Irish gifts
, jewelry and other St Pat items. I went to my friend's annual party and bought her a great set of Guinness Collectors Edition Pint Glasses as a hostess gift. She and her husband loved them.
Click here to learn more about ShopIrish.com
and their fantastic selection of everything Irish.
St Pat Attire
You can't host or go to a St Patricks Day party without having some appropriate attire. You could go with a simple St Patricks Day hat or t-shirt but why not check out these shirts from CafePress?
I've spent a lot of time perusing their Irish merchandise and laughing hysterically. You will definitely find some very funny st patricks day shirts here.
For more traditional irish attire, my partner, ShopIrish.com, is definitely my recommended vendor for beautiful Irish jewelry
, gifts and other St Pat items. Their selection is unsurpassed when it comes to irish products. I LOVE the jewelry, especially their "Ribbon Of Life" collection and "Tree of Life" pendant. Really beautiful.
Good 'Ole Irish Food
I selected the recipes below either because they are made with traditional Irish ingredients or because they are green food items. One of our favorite appetizers is the Green Chili Dip. We LOVE that dip and every time I make it for a party, somebody asks me for the recipe.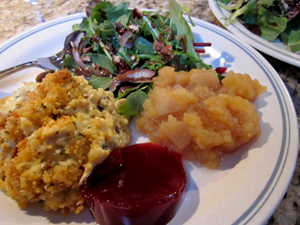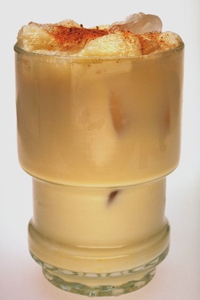 Find more Irish recipes here including Guinness Corned Beef and some recipes with Baileys. Also a couple Irish Whiskey recipes.