Bingo for Prizes Party Game
by Susan Yates
(Seattle WA USA)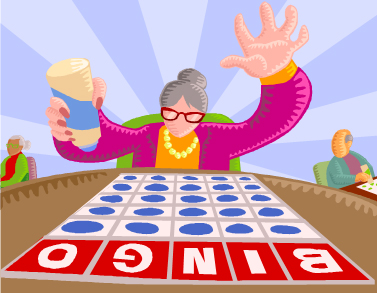 Everybody Wins
We play a Bingo for prizes party game where anything from umbrellas to clothing or grooming items can be used for a prize and we have money prizes under $10. It is fun because we play until everyone wins something. The people at the Theodora love this game.

TPQ Comment: I like that everybody wins. There are some types of parties where this would be much appreciated like a teens party for example! I'm not sure who provides your prizes but I would ask each person attending the party to bring a prize, say under $10, and those would be used for the Bingo for prizes party game. Thank you for contributing Susan!
Join in and write your own page! It's easy to do. How? Simply click here to return to Theme Party Games.
Want To Stay In Touch With Theme Party Queen?
Here's how you do it:
Our goal is to create a community of like-minded people who like to share ideas and who are open to making new friendships. We would love for you to join us today.