Chocolatey Holiday Bark
The best thing about this Chocolatey Holiday Bark recipe is that you can customize it for every holiday or theme party. For Halloween, use white chocolate and candy corn. For a Football party, milk chocolate and candy the color of your favorite team. The possibilities are endless.


Ingredients
1-1/2 pounds chocolate or almond bark, broken into squares
1-1/3 cups mixins like chopped Oreos, broken pretzels, raisins, candy corn, Reese pieces or M & M's, sprinkles
Melt chocolate in the microwave approximately 2 minutes until almost melted. Stir after each 30 second increment. Chocolate will continue to melt after it is removed from the microwave. Don't overcook!
Lightly spray a 9x13 pan and add the mixins reserving 1/3 cup for topping.
Drizzle chocolate with a spoon over the goodies in the pan, carefully spreading the top flat to coat evenly. Top with remaining 1/3 cup mixins and sprinkles if desired. Let cool until firm. Break into pieces and store in an airtight container.
You can usually find sandwich cookies the color of the holiday (orange for Halloween, red for Christmas...). Coordinate the cookies, chocolate, candy and sprinkles to match the holiday or theme of your party.
I made the Chocolatey Holiday Bark above for a Halloween party we attended. I used pretzels and Reeses pieces.
Another Easy Candy Recipe - Grandma's Haystacks
I am sure you have seen this recipe before, but if you are anything like me, you forgot about it and how easy it is to make.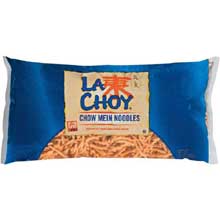 My Grandma used to make "Haystacks" around the holidays and I loved them. She used different flavored chips at different times and all of them were good.
First, Choose a Chip
Milk chocolate
Semi sweet chocolate
White chocolate
Butterscotch
Other ingredients
1 bag chow mein noodles
1 cup mini marshmallows
Melt a 12 oz. bag of your chosen chip in the microwave for approximately 2 minutes, stirring every 30 seconds.
In a large bowl, pour melted chocolate over chow mein noodles and mini marshmallows. Stir to coat.
Make haystacks by dropping clumps onto waxed paper. They can be whatever size you want. Allow them to harden and store in airtight containers.
As I was typing this recipe, I just recalled that my Grandma and Grandpa used to drink Folgers coffee and she would save the huge cans to store her baked goods in.
These haystacks were one of the treats that Grandma used to store in her coffee cans. Life used to be so simple. Now we waste money on throw away plastic containers!
Anyway, hope you have time to try either the Chocolatey Holiday Bark or my Grandma's Haystacks. Both are excellent for holiday and theme party gatherings.
Find more easy party recipes here.