Christmas Decoration Exchange
by Barb Carlucci
(Orange Park, FL, USA)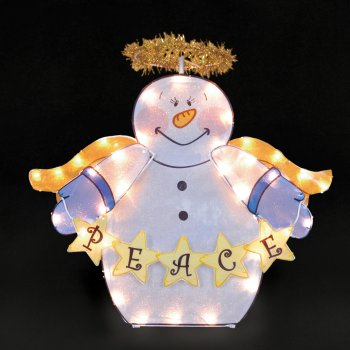 Recycled Decorations!
Check out this Christmas decoration exchange idea. For our ladies group we all brought bundles of at least a dozen Christmas decorations that maybe don't fit our style or decor. We all were able to take home a dozen decorations that were our choice - and were free! I donated SnowMen and traded them all for Christmas Village & Nativity pieces. I adore them - and consider them a gift from a friend. We also had a cookie exchange.

TPQ Comment: I have boxes of stuff in my attic that I don't use anymore. I love this Christmas Decoration Exchange idea because you kill two birds with one stone so to speak. Party with your lady friends and exchange some great decorations. Who doesn't have extra stuff like this laying around? Every year my husband grumbles about how much stuff he has to drag down from the attic. I'll bet he would love it if I got rid of some stuff. Not sure how he'd feel about me bringing more home though :) Thanks for contributing Barb.

Join in and write your own page! It's easy to do. How? Simply click here to return to Ideas for Women Parties.
Want To Stay In Touch With Theme Party Queen?
Here's how you do it:
Our goal is to create a community of like-minded people who like to share ideas and who are open to making new friendships. We would love for you to join us today.