Grandma's Dilled Carrots
When I was a little girl, I remember visiting my Grandma and watching her make Dilled Carrots. So simple is this recipe that you really can not believe how good it is and how well it complements so many entrees.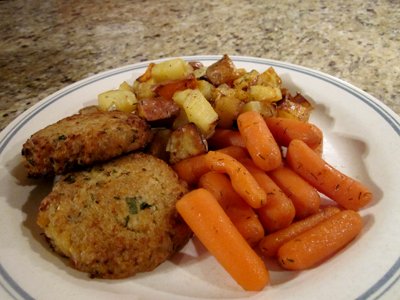 Dilled Carrots Ingredients
1 lb. carrots
1/2 cup water
2 tablespoons butter
1/2 teaspoon dried dill
Simmer carrots in water for 30 minutes or until tender. Drain water. Toss carrots in butter and dill. Serves 4.


This recipe for my Grandma's Dilled carrots is one of my go-to recipes because I always have the ingredients on hand. It is simple enough for last minute family meals and elegant enough for the finest cocktail party.
You'll find more of our favorite side dish recipes here.