Genuis Group Games
by Baby Odessa Q. Malocloc
(San Fernando Malvar Batangas Philippines)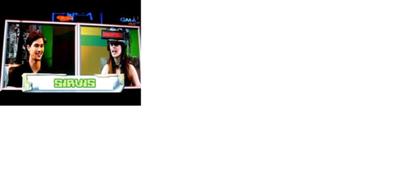 When playing Genius Group Games, you will guess a certain word, event, place or thing.

Groups are composed of 2 members: the one who will guess the word/phrase and the other is the one who will respond to the guesser.

The group's name will be called and must go to the stage. They will pick a number and
that number corresponds to a word/phrase that they will be guessing.

There will be 2 rounds for this game. First, the elimination round wherein all the groups will guess the mystery word that they have picked. Then, the final round in which top 5 groups will play to guess the phrase they chose.

The guesser will be blindfolded furthermore the group must sit three meters away from each other to avoid cheating.

They will be given strictly 2 minutes only to guess the word/ Phrase. The timer will start
automatically after the word/phrase is seen.

It is strictly implemented that the group must speak the English Language in questioning and answering/replying back until they finally guess the word/phrase. Ones they speak in Filipino, 5 seconds would be added to their end time.
If it so, the one who will respond must only say: YES, NO and MAYBE. There will be no other words said or else 5 seconds will be added to their time.

When the group finally guesses the word, the timer will be stopped and the recorder will note the group's time. If they have deductions, it would be added to their end time. The computed end time would be the final result of their end time.

All the groups who reach the time and did not guess the mystery word/phrase will be automatically eliminated. After elimination round, the recorder will tally the time and will get the top 5 fastest group who will step to the final round.

In the final round, the steps will be the same as the elimination round but instead of guessing the word, the guesser will guess a phrase. The replier now will say some examples of that phrase so that the guesser would have an idea what would be the phrase.

The 3 fastest groups who will guess the phrase wins the game and gets the prize. People/groups caught coaching or cheating will be automatically disqualified.

TPQ Comment: Thank you for contributing!
Join in and write your own page! It's easy to do. How? Simply click here to return to Theme Party Games.
Want To Stay In Touch With Theme Party Queen?
Here's how you do it:
Our goal is to create a community of like-minded people who like to share ideas and who are open to making new friendships. We would love for you to join us today.