It's Just One Word Party Game
by Jacob
(jmcharries@cox.net)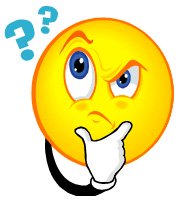 Bet You Can't Guess!
The "It's Just One Word Party Game" is my absolute favorite game to play at parties, the best party games. This is fun, but you can really only plan it once.

Have guests print the following across the top of a sheet of paper:

D U T J S E N O R O W

Tell guests to unscramble it, its just one word.

They'll ask for clues, but just say, No, the only thing I can tell you is - its just one word. Be careful how you word things, don't tell them to make one word out of it, make sure you always use the terminology: "It's just one word."

The answer is: JUST ONE WORD. First person with the correct answer wins.


TPQ Comment: Ha-ha! Good one. I see why you can only play once. Thanks Jacob.
Join in and write your own page! It's easy to do. How? Simply click here to return to Theme Party Games.
Want To Stay In Touch With Theme Party Queen?
Here's how you do it:
Our goal is to create a community of like-minded people who like to share ideas and who are open to making new friendships. We would love for you to join us today.