Mall Scavenger Hunt
A mall scavenger hunt sends participants running around a shopping mall in search of items on a list. If you are hosting a hunt, the first thing you have to decide is what items the participants will be searching for.
Are they items that you purchased and hid in secret places around the mall ahead of time? Will the participants purchase the items on the list during the game or will the items be found naturally in the mall free of charge?
Although purchasing items and hiding them ahead of time gives a more personal touch to the event, it is the hardest to execute because it takes time and there is a danger that items will be found by other shoppers before your event.
However, the nice thing about this option is that you can select items related to a theme or you can use gag gifts that you know the participants will enjoy finding.
If you don't want to go to the trouble of hiding the items yourself, another option is to give everyone involved in the hunt a prepaid credit card or a certain amount of cash and send them off to buy the items in mall stores. You will still need to do some preparation for this so that you know they can purchase the listed items with the amount of money they are given for the shopping scavenger hunt.
The last option has participants finding items that are already in the mall and are free of charge. Filling the list with things that anyone can pick up for free in the mall is certainly the least expensive and the easiest option because you don't have to actually purchase the items or hide them in advance.
A fun way to do the free option is to make it a photo scavenger hunt. Any kind of scavenger hunt that involves participants taking photos is a blast. Can you just imagine some of the hilarious images they might capture at a mall?
Which option you select should be determined by the age of the participants in your hunt. For instance, a group of 13 year-old girls would prefer to shop with real money for small items like lip gloss, hair accessories, and socks. If you are preparing the hunt for a group of boys then you may choose to hide items that you know boys will really enjoy playing with.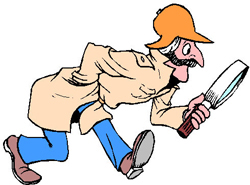 A hunt prepared for adults may send the participants in search of items that are free to pick up but a bit harder to find. For instance, you could put a credit card application and an employment application on the list.
If your mall has a lot of stores that always offer free samples of different products, then you could send women on a scavenger hunt to collect a variety of different samples that they get to keep and enjoy in the end.
The more people you invite to your mall scavenger hunt, the more items you will need to add to the list. If you want to raise the difficulty level you can require multiples of particular items to be found. For instance, it will be much harder to find three job applications and four different credit applications than it would be to walk into one store and collect one of each.
You may also create a scavenger hunt in the food court of a mall. They can go through the different restaurants and find specific condiments or foods. For instance, a chicken breast, packet of honey mustard dressing, or a piece of lettuce could be on the list. This type of hunt will require you to speak with the managers of the restaurants ahead of time so they know what is happening and you know they are willing to participate.
Once you know what type of mall scavenger hunt you want to have, select the best mall for the occasion and have all participants meet at a particular place at a particular time. The hunt is on!