Math Treasure Hunt Party Game
by Aimen Shahzad
(Lahore, Pakistan)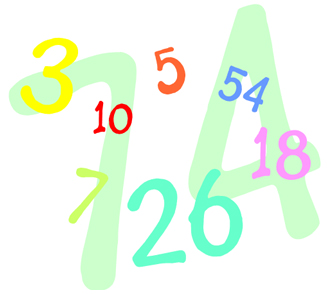 Learn While You Play!
It is amazing how an old fashioned Treasure Hunt can be manipulated to form countless exciting games. I came up with the Math Treasure Hunt Party Game at my younger brother's birthday party where those fifth graders went through a unique learning process and had immense fun at the same time.

All you need are slips of paper. Jot down math questions on them and fold them up. Then hide those slips all over the house like you do in a normal Treasure Hunt game. Allocate time to find the questions and then some to answer them. The kid who turns up with the most correctly answered questions wins the game!

I made up word problems which could easily be solved by fifth graders. I can still remember how their faces worked as they tried to figure out how the questions were to be solved and how they lit up when they did!

I am a great fan of birthday games which stimulate a kid's brain positively and are a source of enjoyment for all. The Math Treasure Hunt Party Game suits this criterion very well and is a favorite at birthday parties at my place!

TPQ Comment: When our kids were little, my husband was in charge of party games and they always had some phystical aspect to them. Kick a ball into a net, throw a ball into a bucket, run around a tree as fast as you can...that kind of thing. I like the idea of incorporating games that exercise their brains too! Thanks for contributing Aimen.

Want To Stay In Touch With Theme Party Queen?
Here's how you do it:
Our goal is to create a community of like-minded people who like to share ideas and who are open to making new friendships. We would love for you to join us today.