Name That Tune
by Sandee
(IL)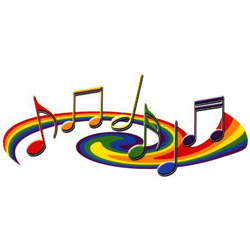 Easy For Everyone To Play
The "Name That Tune" game can be geared toward any theme party you are hosting just by changing the music.

Nominate one person to be in charge of the music, usually a party host, then group everybody else into teams of 6 at most.

The person in charge of the music turns it on for 5 seconds and immediately turns it off. Teams work together to try and Name that tune. The first team to shout out the name wins a point. Play several rounds keeping track of the score. The team with the most points wins.

Exceptions:

1.) Team who shouts out a name guesses wrong. Other teams get a chance to guess. If nobody gets it, the music is played and the host Names that tune.

2.) Nobody guesses. The host plays the tune again for 5 seconds. If teams still cannot guess, the music is played and the host Names that tune.

Bonus:

You can offer the team who guesses the tune the opportunity to also guess the artist to earn more points.
Join in and write your own page! It's easy to do. How? Simply click here to return to Theme Party Games.
Want To Stay In Touch With Theme Party Queen?
Here's how you do it:
Our goal is to create a community of like-minded people who like to share ideas and who are open to making new friendships. We would love for you to join us today.