Ugly Purse Party
by Christine Eckstrom
(Fredonia, NY)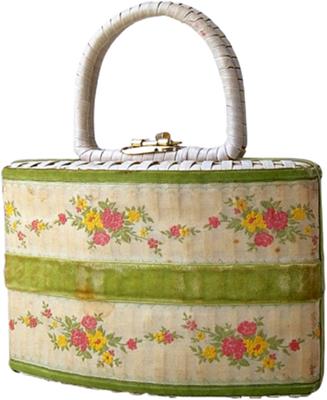 Classic Ugly Purse!
I am a Miche Home Party rep so the whole idea for me would be a "Ugly Purse Party." Women would be asked to bring the ugliest purse they have and might use on occasion lol. You could line up all the purses and the women have a vote. The Three ugliest "winners" are given the standing of Winner, 2nd runner up and 3rd. They are each given a gift certificate to use that night toward purchasing a new Miche bag. A great incentive (people don't want to waste "free money" and it will have your guests cracking up!

TPQ Comment: Thanks for your submission Christine. I recently went through all of my purses and found several ugly purses, ones that I used to think were stylish and actually used! Unfortunately I donated them so no longer have any at home, but if I were hosting such a party, I would go to a local thrift store. They have great selections of old purses. So do garage sales. If they are not ugly enough, you could decorate them with odds and ends from a craft store. Hot glue a big ugly flower or plastic bird to it and a bunch of mismatched ribbons. Wouldn't I win if I did that??? The prize could be money off a new purse like you suggest or any other prize for that matter. Fun!

Join in and write your own page! It's easy to do. How? Simply click here to return to Ideas for Women Parties.
Want To Stay In Touch With Theme Party Queen?
Here's how you do it:
Our goal is to create a community of like-minded people who like to share ideas and who are open to making new friendships. We would love for you to join us today.