30th Birthday Party Ideas
A 30th birthday is a huge milestone and for many people it is one they have mixed feelings about. A great party can help get rid of that sudden worry about "getting old" and allow everyone to have an enjoyable night.
30th Birthday Party Ideas - Decorations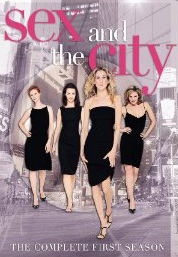 When it comes to a 30th birthday, a theme event is a good way to go. By this age, people tend to have very solid opinions about what they like and don't like.
In fact, if you're planning a surprise night and you know the person has a good sense of humor, you may even want to deliberately choose a theme you know the birthday person will cringe at, just for a laugh.
Use the person's favorite movie or TV show as the basis for decorating the house. Choose memorabilia, including movie posters and character photos, to decorate walls and buffet areas. Of course, movies and TV also allow for lots of character costume options, especially epics like Star Wars or more recent shows like Sex in the City.
30th Birthday Party Ideas - Activities and Games
One great way to make the most of a 30th birthday is to bring out a lot of "blast from the past" activities. These could be anything from games like Pin the Tail on the Donkey and board games like Yahtzee to silly games your friends or family did in years gone by.
Don't put too much focus on how much fun the person used to have. Some people are very emotional about this milestone so you don't want them to think there's nothing to look forward to after 30! A slideshow of more recent good times played on a projector or DVD is a good way to celebrate the past while staying positive about life ahead.
Another great choice is to play printable games. Our partner, Python Printable Games, has a great selection. The game pack shown here is only $19.95 for 17 games and is perfect for 30th birthday parties. Download the pack to your computer then print individual games as needed. Learn more here:
30th Birthday Party Games Pack
30th Birthday Party Ideas - Food and Drink Ideas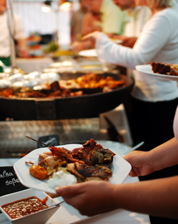 If you're not planning a big event, a potluck dinner is a good way to arrange the food. Have everyone put together a plate of their favorite dish, or the guest of honor's favorite dish, and bring it along. Here are some of our best potluck recipes.
If you're throwing the party for your own 30th birthday, this is a chance to show off your cooking talents (assuming you have any). Use this as an excuse to try out some new creations on all your friends.
On the other hand, if you would rather not host your own birthday event, consider reserving a room or separate area at your favorite restaurant. You will appreciate a bit of privacy as your friends tell embarrassing stories about you!