Black Iced Tea Cocktail
A Black Iced Tea cocktail is very similar to a Long Island Iced Tea but is made with lime juice instead of sour mix. The orange juice and Triple Sec creates a smoother drink with less of a bite going down.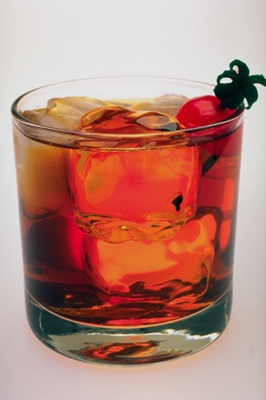 Ingredients
Crushed ice
1 oz. orange juice
1 oz. triple sec
1 oz. rum
Juice of 1/2 lime
Cola to taste
Cherries for garnish
Mix all ingredients and serve in a highball glass. Garnish with cherries. Makes 1-12 oz. cocktail.
Find more theme party cocktails here.