Bunco Prizes
Do you play Bunco? If so you know that awarding Bunco prizes to the winners is part of the fun. I used to play with a group of ladies in my neighborhood and we collected $5.00 per person and split up the pot among the winners. The prize was usually about $25.00 for the most wins.
Another way to reward winners is to give them a prize like a tshirt or a mug. When possible prizes should mimic the theme so for Bunco Christmas themes, the prize can be a Bunco Christmas ornament.
We created an online store full of items that are perfect for game prizes, gifts and for Bunco lovers. If you are hosting a party, you can collect money as usual but rather than give it to the winners, use it to cover the cost of the prizes.
Our Bunco Christmas ornament, invitations and some of the shirts are shown below. If you do not see what you want here, just click on the image above and visit the store for more options.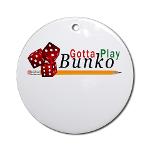 Bunco Christmas Ornament
For Bunco Christmas themes, this Bunco Christmas ornament makes a perfect prize or party favor. It's made of high quality porcelain, is about 3 inches in diameter and comes with a red ribbon. For under $10, this gift will be cherished for years to come.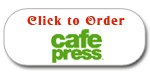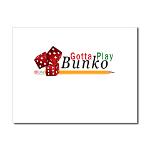 Bunco Invitations
Bunco games are usually played with 12 or fewer people so it is easy to send handwritten invitations like these. They are about 5 inches square and have the Gotta Play Bunko logo on the front.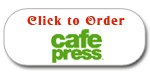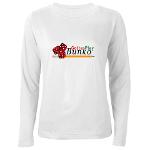 Women's Long Sleeve Tshirt
There is nothing like a good old comfy tshirt and this one certainly is that. With long sleeves, it is perfect for Bunco games in colder weather.
The logo is colored to go well with almost anything you want to wear especially jeans and khakis. Whether you are buying this shirt for yourself or to give away as a Bunco prize, this tshirt is a keeper.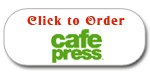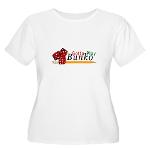 Women's Short Sleeve Tshirt
This short sleeved Bunco tshirt is one of our most popular probably because it is suitable for all weather and easily fits most players. In the colder months, just throw on a light sweater and you will be ready for the game.
If you would rather have a sweatshirt or a V-neck, there are a few to choose from. Just click on the ad above and visit our store.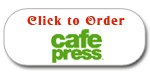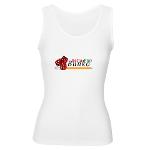 Women's Tank Top
Great as a layering piece, this tank top goes well by itself, under a sweater or jean jacket.
We like the fact that the arms and neck are cut so that your bra is not seen. Some tank tops have such wide arm holes and are so low cut that you have to worry about what may be showing. Not so with this tank.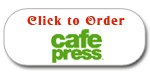 Visit our online store for other Bunco prizes and gifts. Find more shirts along with all sorts of accessories includings mugs, jewelry, coasters and tote bags.
Related Links At Theme Party Queen
More Bunco Gifts
Bunco Theme Party
Bunco Score Cards
Bunco Theme Food
What Do You Give Winners?
If you have ever played Bunco, what did the winners receive at the end of the game? Nothing? Some money? A prize? Please share!