Thank You For Confirming
Your Email Address
As promised, here is where you will find links to download our FREE ebooks. Download as many as you like. To read an in-depth description of these ebooks, visit our Theme Party Queen Newsletter page.
NOTE:
You will need Adobe Reader installed on your computer in order to open, read and print these ebooks. The latest version is recommended; it was free at the time of this writing.
If you do not already have it, you can Get Adobe Reader Here.
A new window will open so you can download without leaving this page. Once you have it:
To open, view and print now, just click on the ebook link below.
To view and print later, download the file to your computer:

Right click on the link and choose "Save Target As" or "Save File As" then select where you want to save the file on your hard drive.
Locate where you saved it, double click to open the file and print as you would any other document.
If you have any trouble whatsoever, Contact Us Here.
Party Planning Checklist (6 pages)
10 Scavenger Hunt List Ideas, for Kids, Teens and Adults (12 pages)
Click Here For:
Party Planning Checklist
Click Here For:
Scavenger Hunt List Ideas
Bunco Tally Sheet and Scorecards Only
(3 pages)
Yahtzee Scorecards
(2 pages)
Click Here For:
Bunco Tally Sheet and Scorecards
Click Here For:
Yahtzee Scorecards
Top Recipes, Bunco and Wine Scorecards, Wine-Cheese Pairings (30 pages)
Setting it Up, Who Wins, Splitting the Pot, Blank Pool Sheet (6 pages)
Click Here For:
Party Recipes And Scorecards
Click Here For:
Football Pool Ebook
Wine Tasting Scorecard, Wine-Cheese Pairing Table, Cheese Signs, Spiced Nuts Recipe (7 pages)
Cocktail Ideas Menu for your home bar displays 12 Specialty Martinis and 8 Other Cocktails (1 page)
Click Here For:
Wine Tasting Party Essentials
Click Here For:
Cocktail Ideas Menu
Until Next Time,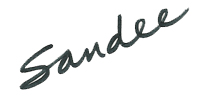 To continue your site visit, click here to return to the Home Page or select a page from the left navigation bar and again, thank you for visiting.