Iced Coffee Drinks
by Kathy
(St Charles, MO)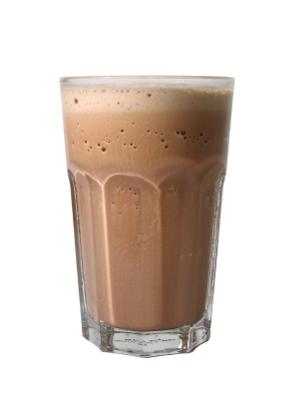 French Iced Coffee
Iced coffee drinks are very popular year round. This French iced coffee recipe comes from a loyal Theme Party Queen visitor.

Kathy says: This recipe has made it's rounds! I found this in an old book written by a professor's wife. For years she said she would did not share the recipe, but finally did for her book.

3 CUPS STRONG COFFEE
1-1/2 CUPS SUGAR
1 PINT HALF-AND-HALF
2 TSP VANILLA

Dissolve sugar in hot coffee. Cool. Add other ingredients. Pour into milk cartons or containers to freeze.

Remove from freezer 2 hours or more before serving. Mix and serve very icy and slushy. Makes about 18 punch cups.

Kathy, thank you for sharing. This sounds like one of those great coffee drinks that you can make ahead of time and is easy on the host.

People cannot figure out what is exactly in it and people who do not like coffee, like this drink. I freeze mine in big plastic bowls. Zap in mircrowave every 2 min. and chop up until right consistency.



Join in and write your own page! It's easy to do. How? Simply click here to return to Recipe For Punch .
Want To Stay In Touch With Theme Party Queen?
Here's how you do it:
Our goal is to create a community of like-minded people who like to share ideas and who are open to making new friendships. We would love for you to join us today.