Mango Madness
by Cathy
(Des Moines, IA)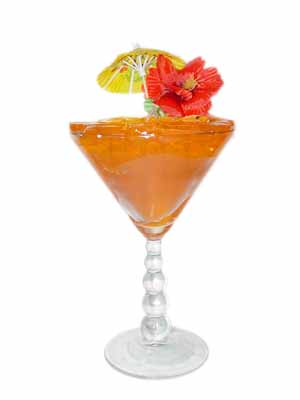 Reminds me of a beach!
Try this one out on your guests.

1 shot rum
1 shot Malibu rum
2 shots mango juice

Shake with ice and pour into martini glass. Garnish with lime slice.
Join in and write your own page! It's easy to do. How? Simply click here to return to Popular Drinks.
Want To Stay In Touch With Theme Party Queen?
Here's how you do it:
Our goal is to create a community of like-minded people who like to share ideas and who are open to making new friendships. We would love for you to join us today.