The Super Affiliate Handbook
How I Quit My Day Job

Rosalind's Personal Message
|
How Affiliate Marketing Works
|
Buy Book Now
The Super Affiliate Handbook
by Rosalind Gardner


This is where it all began for me. Recently nicknamed "The Suze Orman of Affiliate Marketing," Rosalind gave me a huge advantage when I was first starting out and I still refer to my Super Affiliate Handbook regularly.

Clicking a link below will take you to Rosalind's web page where you can learn more about this special lady.
How I Quit My Day Job
Trying to run my household, take proper care of my children and work a full-time-very-demanding-Corporate-America job had become so overwhelming that I thought I was going to crack!
As you will read in My Personal Journey, I was aimlessly searching for a way to better manage my life when one day I ran across Rosalind's
The Super Affiliate Handbook.
For the first time ever, I felt like I had a way out. A clear path
to freedom and personal independence.
Not only did
The Super Affiliate Handbook
teach me the fundamentals of Affiliate Marketing, but above all else,
Rosalind gave me hope.
An undeniable feeling that I could quit my day job and work from home.
Rosalind has a way of paring down information into bite size pieces which is so helpful when you are learning a huge topic like Affiliate Marketing. Within a couple of months of buying her book, I started this Theme Party website and haven't looked back.
About the Book
The Super Affiliate Handbook is immediately downloadable and is updated regularly. Currently it consists of 236 pages and 124 screenshots that will show you step-by-step how to become a Super Affiliate. Everything you need to quit your day job too and start working from home like me.
You will learn the fundamentals of Affiliate Marketing including how to pick the best affiliate programs, how to sign up with Affiliate Networks and which products and services to use for choosing a web hosting service, picking domain names and building your website.
Here's What You Get When You Buy The Super Affiliate Handbook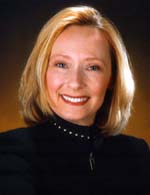 236 information packed pages of practical tips and real life examples of WORKING affiliate sites
"How To" strategies to save you money, time, and effort while building your affiliate marketing business.
Get an easy-to-understand 5-step overview of the business-building process.
Discover the top 25 mistakes that 'normal' affiliates make, and how to AVOID them.
How to create a web site that keeps visitors coming back for more.
29 ways to market your affiliate sites online and off.
Why you must stay away from the 'flea market' approach to Internet marketing.
How to assess a market for profitabilty.
Discover which products are actually sold online.
Learn which programs to avoid and when to drop others.
Where to find free software that saves both money and time.
Learn how to negotiate a raise in your commissions.
Discover exactly which qualities and actions set super affiliates apart from their less productive counterparts.
Learn how to stop Thieves from Stealing YOUR Commissions.
Discover the features your web host must have to get the best value for your buck.
Site Build It!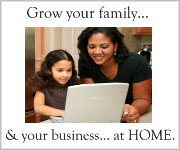 At Rosalind's recommendation, I purchased Site Build It!, a soup-to-nuts business building solution.
I had absolutely no idea how to build a website yet was able to build the site you are currently visiting, and a second site called Free-Website-Tutorials.com, using this very helpful set of business building tools.
Building a profitable on-line business takes time and energy. Thankfully, Site Build It! is ready and waiting to help you with all the technical, tedious tasks that need to be done so you can focus on more important things. To learn more about this incredible product and find several free reference guides, visit my web page dedicated to Site Build It!.