Football Game Snacks
by Kathy
(St. Charles, MO)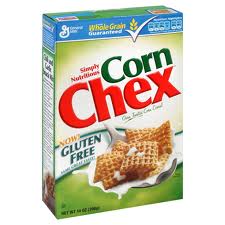 Perfect For Football Parties
I guarantee you, people will love this football game snack mix recipe! It's one of my favorite munchies to make. I just made it for some ladies who could not get enough of it and of course made me give them the recipe.

3 quarts popped popcorn (2 bags popped popcorn)
4 cups cheerios
4 cups corn chex cereal
2 cups salted peanuts
1 cup packed brown sugar
3/4 cup light corn syrup
1 stick butter
2 tsp vanilla
1/2 tsp baking soda

In large roasting pan, combine popcorn, cereal and peanuts. In large saucepan, combine brown sugar, corn syrup and butter; bring to a rolling boil. Boil for 6 minutes, stirring occasionally.

Remove from heat; quickly stir in vanilla & baking soda until mixture is light and foamy. Immediately pour over popcorn mixture; mix well. Bake uncovered at 250 for 1 hour stirring every 15 minutes. Cool.

TPQ Comment: Sounds yummy Kathy. Here is another favorite Chex Mix recipe, perfect for football game snacks and other theme events.



Want To Stay In Touch With Theme Party Queen?
Here's how you do it:
Our goal is to create a community of like-minded people who like to share ideas and who are open to making new friendships. We would love for you to join us today.