Brew Kits
From Novice to Master

Have you ever wondered what it would be like to brew your own beer at home? Well we found a selection of home beer brewing kits at Mr. Beer that will make your life so much easier.
With one of these kits, you will be drinking your own home brew in just 14 days. It is easy to learn and the items in the kit are completely reusable.
What we love about these brew kits is that you can start out with no experience whatsoever, and if interested, you can work your way up to master level, creating unique home brew flavors to suit any beer lover's palette.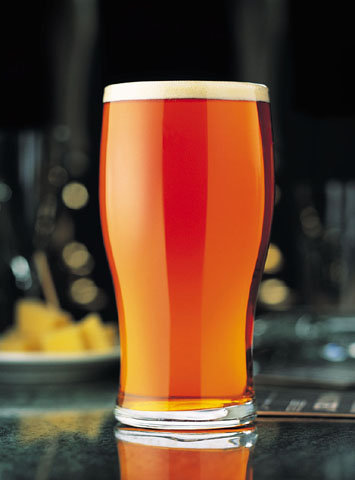 How does Northern Amber Ale or Blarney Stone Irish Stout sound? You can either buy the exact ingredients to make them (there are over 170 recipes to choose from), or you can experiment and come up with your own flavors.
If you are new to home brewing, we suggest you start by choosing a brew kit below and making the standard recipe that comes with the kit.
Then as you become more comfortable with the process, you can begin to experiment coming up with new flavors on your own or purchasing additional recipe ingredients to make some of the fancier flavors.
Since the fermenter barrel is completely reusable, you could have a new 2-gallon batch every 14 days. Find everything you need at the link below.
So Which Beer Brewing Kit is Right For You?
In addition to offering ala carte items, Mr. Beer offers home beer brew kits. There are currently 4 different kits to choose from and prices range from $39.95 to $99.95. Not bad for kits that include everything you need to get started.
The basic kit ($39.95) includes:
2 Gallon Fermenter Barrel
Book on Brewing
Beer Mix (1 Standard Refill)
The next price point up ($49.95) includes all of the above plus you get bottles, caps and labels. Additional items are added to the premium packages. Visit our partner, Mr. Beer, to learn more about brewing beer at home
.
You May Also Like